See on Scoop.it – Healthcare & Social Business Solutions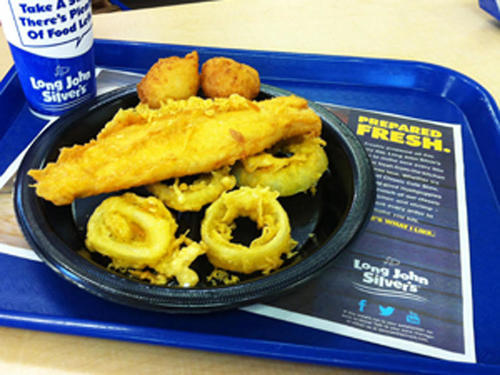 With 1,320 calories, 19 g of saturated fat, 3,700 mg sodium and 33 grams trans fat, CSPI called the dish "a heart attack on a hook"
Art Jones's insight:
In some inner cities found in America this is considered a healthy meal, because the centerpiece is FISH.
Not so says the CSPI "Long John Silver's Big Catch meal deserves to be buried 20,000 leagues under the sea," CSPI executive director Michael F. Jacobson said in a press release. "This company is taking perfectly healthy fish — and entombing it in a thick crust of batter and partially hydrogenated oil. The result? A heart attack on a hook. Instead of the Big Catch, I'd call it America's Deadliest Catch."
See on www.cbsnews.com